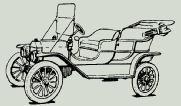 A new product
just on the market


This page is primarily for the use of club members who may wish to announce private sales or wants (vehicle related); or to apprise members of upcoming events.
MESSAGE from JULIE (Lynns Travel)
.
Several club members have asked about a coach trip to Coventry Transport
Museum ... we have now arranged this with Lynns Travel for Wednesday
18th October 2017. There will be plenty of time in Coventry, not just
for the museum but for shopping and sightseeing as well. If you want to
book, please contact Lynns on 01323 438704, the cost is £21 per person
(if you mention you are a Hooe Club member). This has not yet been
published in the Lynns brochure so ring quickly if you want to be
guaranteed a place as it is sure to fill up quickly.

WAVERLEY TRIP WITH E.H.V.C. Tuesday 3rd October 2017
This trip promises to be very special event for enthusiasts of transport steam or even those just wanting an interesting day out. Riding on a Vintage 1952 AEC Regal 4 RF coach is a bonus and we are very grateful to Peter Hanining of Tinkers Park for agreeing to transport us to Gravesend and back. The Waverley is a Steam Paddle Boat in preservation which is regularly used around the country each year taking passengers on a wide variety of cruises. We have chosen to ride from Gravesend Pier all the way up the Thames, through the Flood Barrier to the pool of London which means that Tower Bridge will open for us and back of course.
The coach will leave Tinkers Park in Hadlow Down at 11.00am sharp. There is plenty of secure and FREE parking inside the rally field.
The following mobile number is provided in case you have any difficulty meeting us on time. Please use it to keep in touch to save the coach an unnecessary delay. 07852561549
The Waverley sails from Gravesend Pier at 2.00pm: sailing time is listed as 4.5 hours which means with luck we should leave Gravesend for home around 7.00pm....Tinkers Park 9.00pm.
There is food served on board but I have no experience of either quality, or cost. Fish & Chips, Macaroni Cheese or Chicken Tikka. You might like to consider a picnic to eat on the coach and Boat food for your tea.
The total cost is £36 inclusive, payable at the time of booking please. The cost for children up to and including 17 will be £20.This extremely competitive price is only possible if every seat is sold. Therefore please note this a basically a non refundable cost although I will endeavour to help anyone who finds they have to cancel by offering/selling their ticket for them. Please make cheques payable to E.H.V.C. and send with a covering note to Peter Gillies, 5 Palehouse Common, FRAMFIELD, Sussex. TN22 5QY
peter@petergillies.co.uk 01825 890825
A BRIEF HISTORY OF THE WAVERLEY.
Can be found at https://en.wikipedia.org/wiki/PS_Waverley.
The Waverley trip is now fully booked although Peter is prepared to accept "Hopeful Bookings" to be put on a list in case of cancellations, contact him direct on 01825 890825 or peter@petergillies.co.uk
The coach will leave Tinkers Park (the rally field) at 11.00am sharp, free secure parking is available. Should you have a problem on the day please make contact on 07852561549. Anticipated return is around 9.00pm depending on traffic etc. There is a restaurant available on board although I understand it gets very busy. It is advisable to book a place if you want a table. Contact me direct to book. Otherwise picnics are recommended.
See you on the 3rd October Peter
FOR SALE
1955 Francis-Barnett Falcon 70
197 cc Villiers engine,
Owned 30 years, reasonable condition
Easy starter. Taxed.
PLUS 4 crates of spares.
£1500.
Contact John Waite 01323638079
I'M VERY SORRY TO REPORT THAT MAURICE BAILEY HAS PASSED AWAY, MANY MEMBERS KNEW MAURICE FOR MANY YEARS,
HE WAS A GOOD FRIEND AND A CLUB MEMBER UP TO TWO YEARS AGO, ON BEHALF OF THE CLUB, AND JEAN AND MYSELF
WE WILL ATTEND THE FUNERAL ON 15th AUGUST
FOR SALE
Morris 8 Series E 1939
The car is regularly used and very reliable and has taken part in many local car shows.
The car has been well maintained and overall is in excellent condition.
Sad sale
£7,500
Please phone : 07721072192
Left click on any image for a larger view